The charm of Baltimore is best felt on the cobblestone streets of Fell's Point, a waterfront community of ship builders first established in 1726. Although times have changed, strolling through this neighborhood is a walk down memory lane- best experienced on the cobblestones of Thames Street.
Fell's Point's main drag (Thames & Broadway) is more densely populated with independent bars and restaurants than anywhere else in the country, and hundreds of years ago, it offered similar recreation as a port for sailors, merchants, and even government-sanctioned pirates (Privateers).
The architecture and European vibe are unmistakable, but the area has experienced a Renaissance of sorts in recent years, including the massive facelift of an abandoned recreational pier into one of the country's most prestigious hotels (Sagamore Pendry).
A visit to Fell's Point isn't complete without a proper meal and a pint, but there's so much more to do than eat, drink, and sleep in this seaside Baltimore town. Here are a few things in Fell's Point you shouldn't miss (you can find more at FellsPoint.com).
The Horse You Came In On Saloon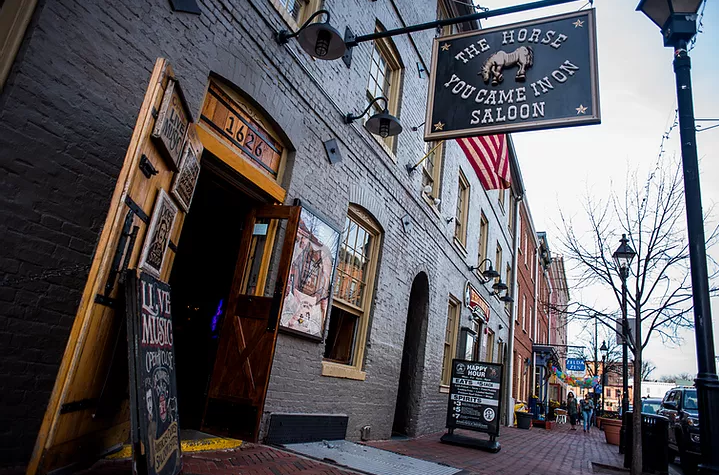 First established in 1775, before the United States was a thing, this local institution is the oldest continually operating saloon in the country. Legend has it that Edgar Allan Poe had his last drink at this pub and some say his ghost still haunts its hallways.
Vote Against Prohibition Sign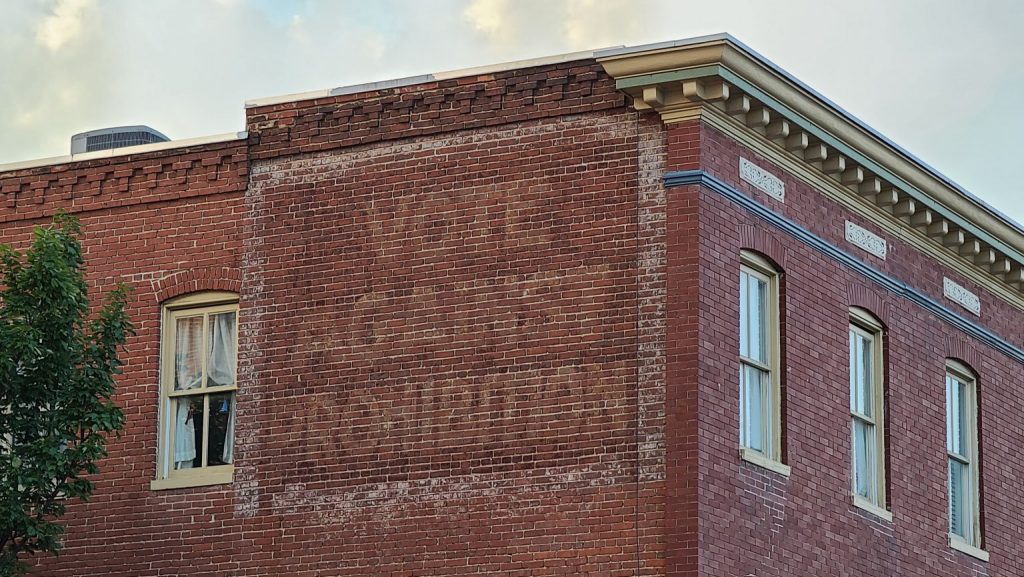 Fell's Pointers love their booze and they've made it known forever. While much of the country went dry to obey the national law, Fell's Point visibly protested while privately harboring speakeasies and underground bars.
This fading 1920s relic showcases yet another part of Fell's Point rebellious history.
Fell Family Grave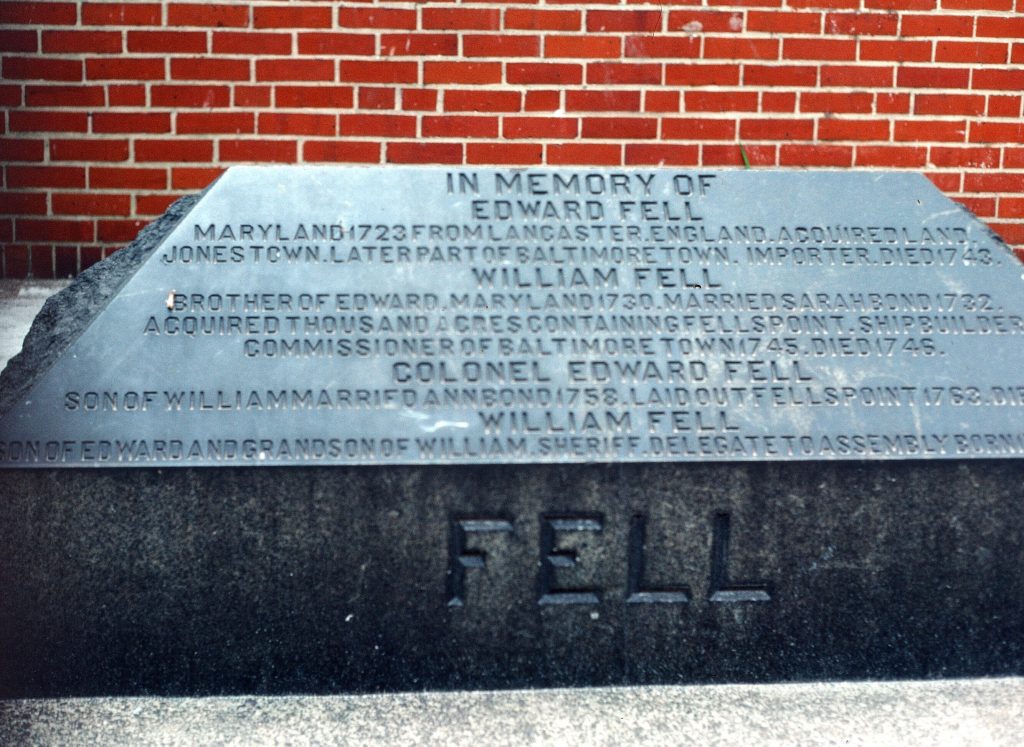 A burial plot for the founders of Fell's Point sit inconspicuously between row houses just a couple blocks from the water. This local treasure illustrates the small-town tight-knit fabric of the historic Fell's Point community.
Broadway Pier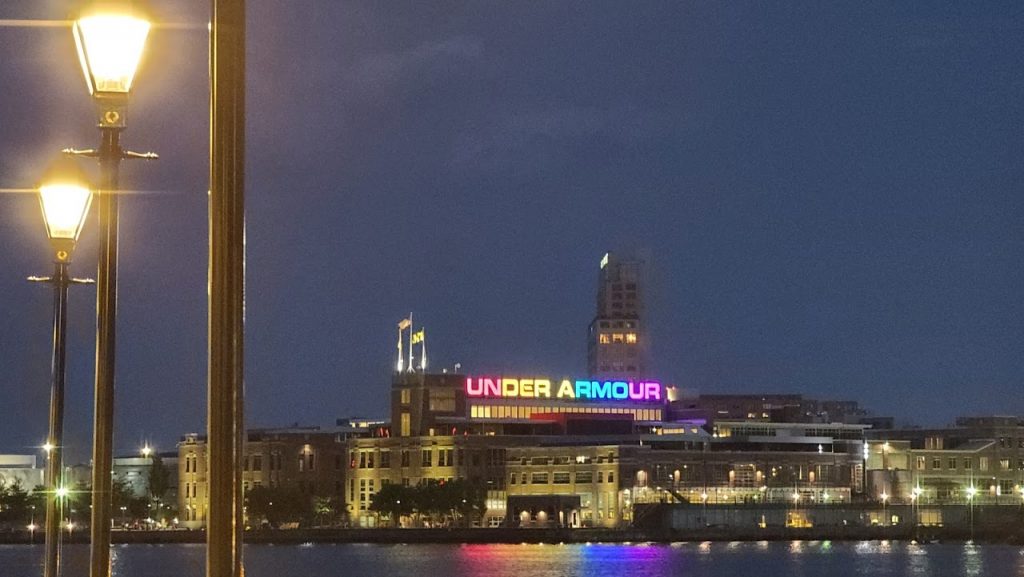 Standing on this historic pier, surrounded by antique street lights, you're treated to a view of a modern Baltimore institution: the Under Armour headquarters.
The company lights up its logo in various colors to celebrate different occasions, for example orange for the Orioles and purple for the Ravens to celebrate big wins for Baltimore's MLB and NFL teams. In this photo, the rainbow colors are in celebration of Pride Month.
Frederick Douglass' Footsteps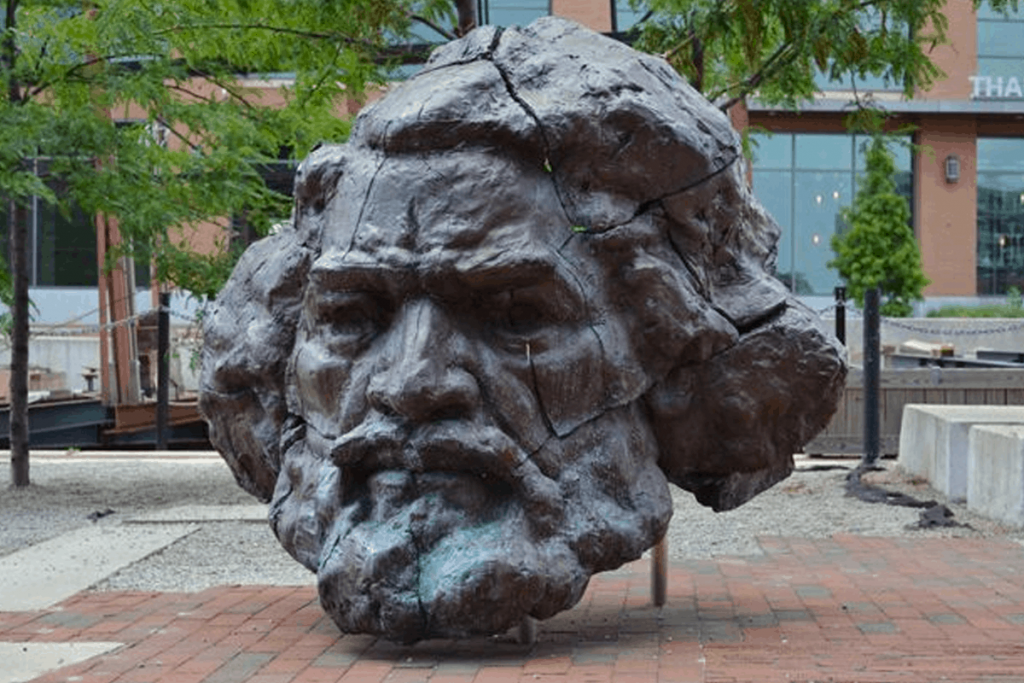 Frederick Douglass was born into slavery as a child and sent to Fell's Point to serve a master, Thomas Auld, whose wife secretly taught young Frederick how to read and write. He worked as a ship caulker until the age of 20, when he escaped slavery through the Underground Railroad on nearby President street.
Douglass would later become an advisor to President Abraham Lincoln, a best-selling author, newspaper editor, federal marshal, and Vice Presidential candidate. Although he was enslaved in Fell's Point, it was a place he loved, saying: ""I feel much. . . . affection for this old spot around Fells Point where I first felt that I might be useful in advancing and elevating my race."
Numerous spots in Fell's Point showcase the history of Frederick Douglass, most notably the park and museum bearing his name- the Frederick Douglass-Isaac Myers Maritime Park & Museum.
Robert Long House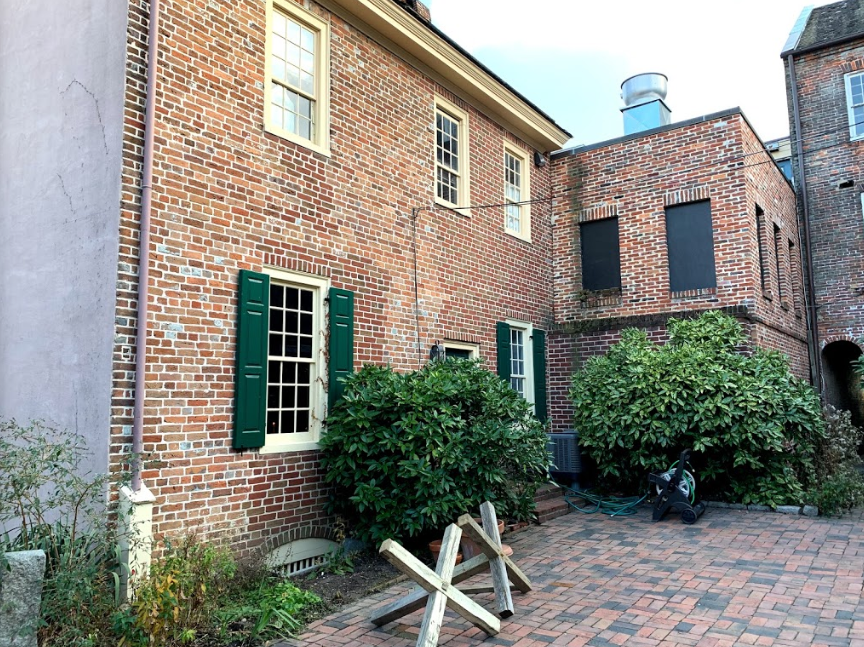 Baltimore City's oldest surviving residence can be found at the Robert Long House in Fell's Point. Built by local merchant Robert Long in 1765, the home is a piece of living history, outliving many other older homes that fell victim to the Great Baltimore Fire of 1904.